Justice and Peace Desk Trains Safeguarding Focal Persons
By Janet Mhango
From the 14th to the 15th of September, CCJP has trained the Safeguarding Focal Persons on safeguarding, case management, and referral. The training brought about 54 Safeguarding Focal Persons from 25 Catholic Primary Schools and 4 Catholic Secondary Schools in Chitipa District.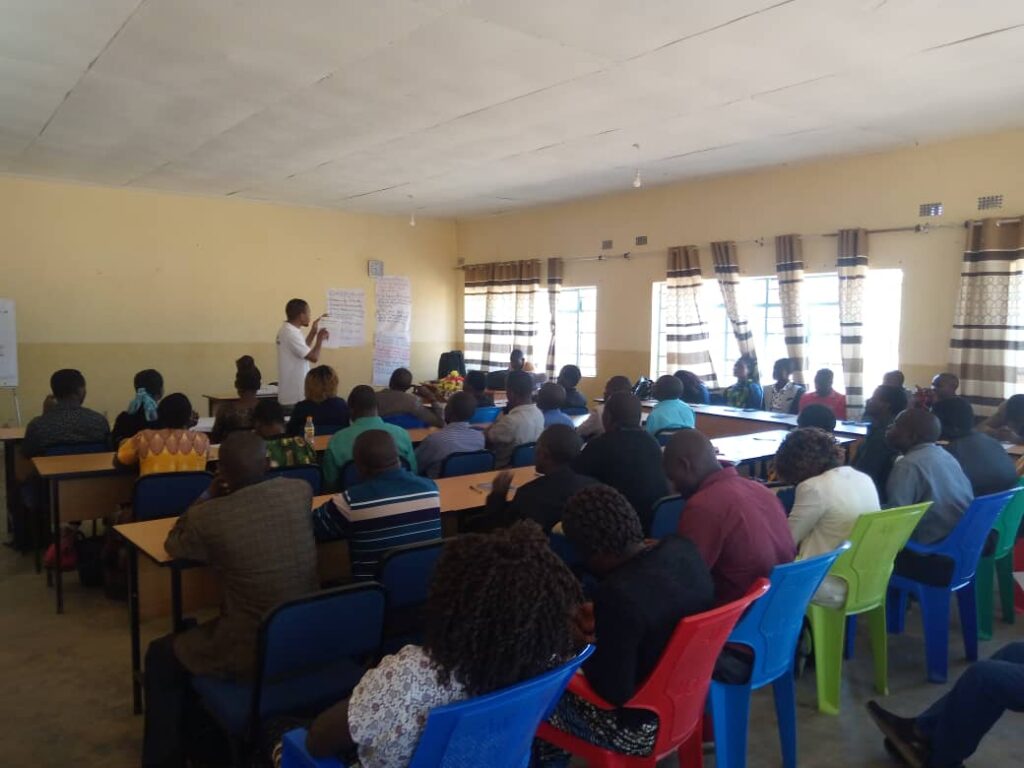 Through the training, CCJP has equipped these Safeguarding Focal persons with more skills to handle both reported and non-reported cases of abuse, creating a safe environment for students and contributing towards protecting the rights of children in respective schools.
This training was conducted because of the strong view that most issues regarding abuses in schools are swept under the carpet. Cases of abuse are barely reported. In addition, although the Diocese of Karonga established Safeguarding Focal Persons in all its institutions, they had implementation and enforcement gaps that needed them to be filled, hence the trained.
The Justice and Peace Desk of the Diocese of Karonga, with Funding from Misereor, is implementing a project in Chitipa District called "Gender Sensibilization and Safeguarding in the Diocese of Karonga."
One of the objectives of the project is that Catholic Primary Schools have established systems for the protection of students. To achieve this objective, the project works with Safeguarding Focal Persons which are structures established by the Diocese of Karonga to handle safeguarding concerns and reported cases of abuse.