Miracle Technical Institute Holds 20th Graduation Ceremony
By Ella Chirwa
The Deputy Director of Technical Vocational Education Training under the ministry of labour, Chifundo Lodzeni has applauded the management of Miracle Technical College for joining hands with government in attaining enabler number 5 in Malawi 2063.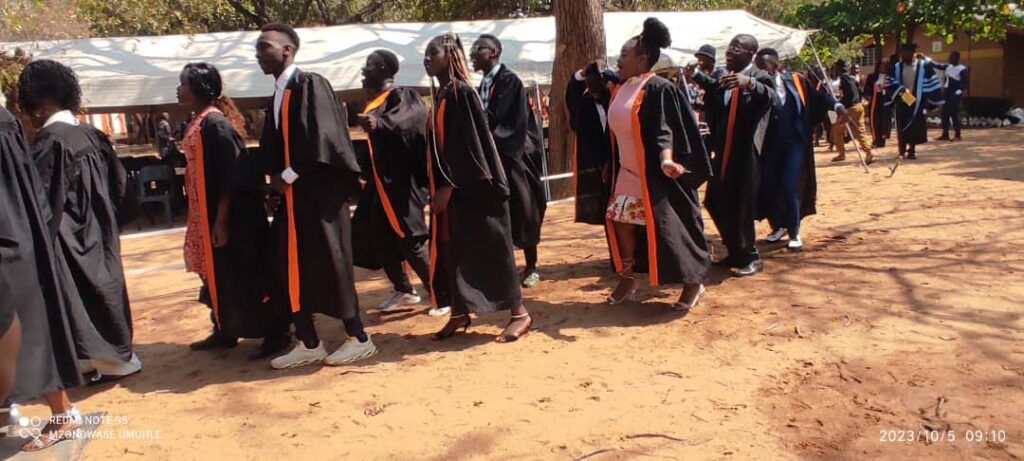 Lodzeni who was the guest of honour at the ceremony described the graduation as a symbol of relief to government as it is striving to achieve human capital development in making sure that young people are self-reliant.
"Young people account for 52% of the country's population, and some are just idle. Seeing a number of youths acquiring different skills is a huge encouragement to the ministry as well as the country as a whole," Lodzeni said.
Lodzeni further encouraged graduates to form groups of 10 or more and start different kinds of businesses so that they employ other youths who are just idle, rather than waiting for government to employ them.
Senior Training Programs Specialist for TEVETA, Tenis Molande has counselled graduates not to be eyeing white collar jobs rather use the skills they have gained to open up their own companies and assist in the development of the country.
The Principal for the College, Wanangwa Sichone has encouraged students to go into the labour market and showcase the skills they have gained in the 3 years stay at the school.
The student that managed to get a distinction in Electrical Installation, Levison Failosi, has encouraged youths who are idle to consider gaining vocational skills for their personal advancement.
In the 20th graduation ceremony, Miracle Technical Institute has awarded diplomas and certificates to 350 students (205 females and 145 males) who have successfully completed various formal and informal courses.